We'll deliver the latest version of Bike Porter product range to the market right the start of 2018. It is Bike Porter in L size that you do not need to take off the rear wheel set during assembly. L size measurement is good for MTB, 29er, road bike, sports bike, most of the bike types. You browse it at our website so you won't miss out on the categories that you care about most when you wanna ride your own MTB or 29er in the tour.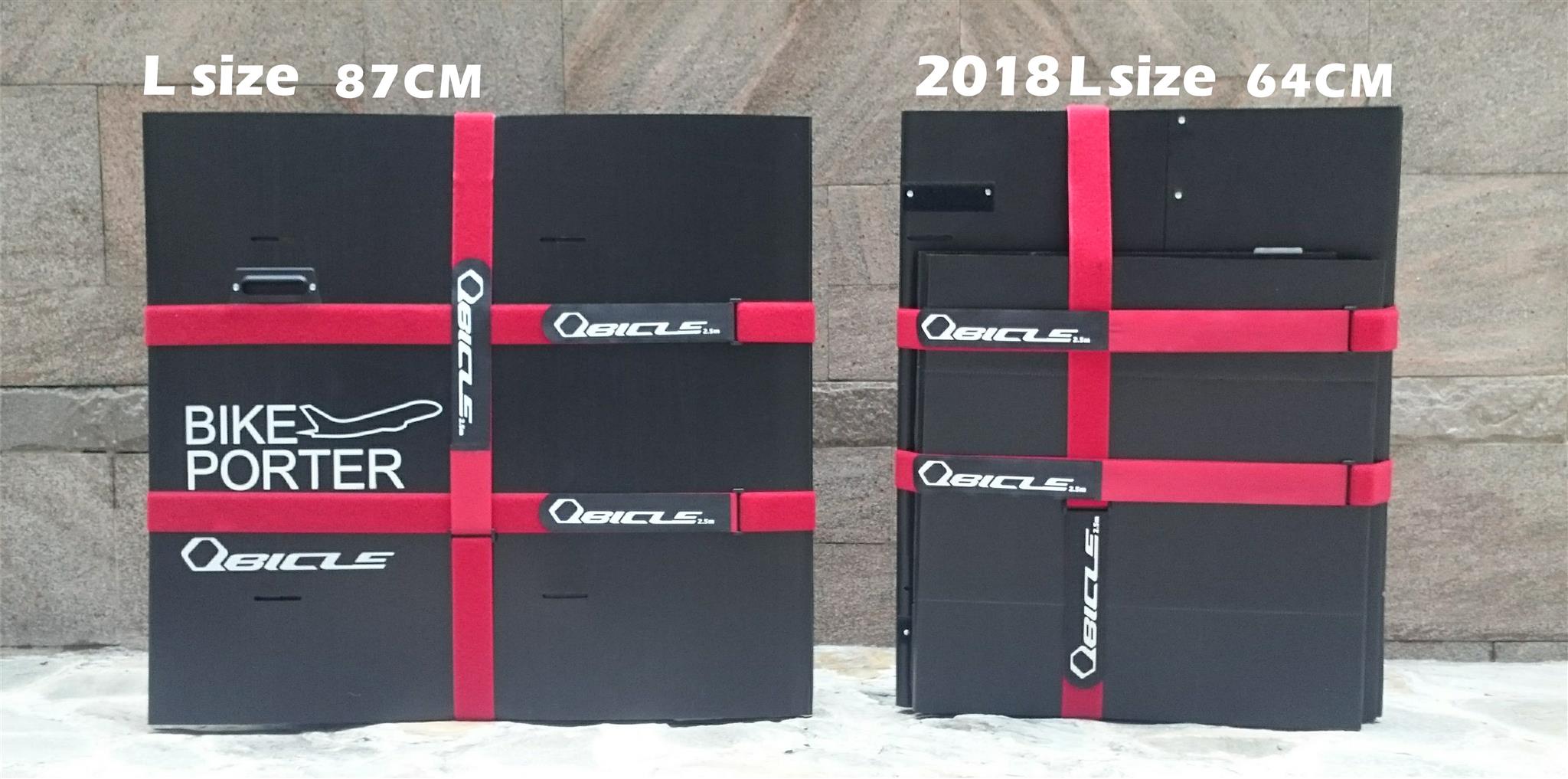 Upgraded from 2017 version. New L size of Bike Porter embraces two upgraded points: Folded size and new folding method (see the demo at Youtube please.)
Folded size is from original 87x80x7 cm to 2018 new size 64x79x7 cm. The weight is the same: 4 kgs only, super light-weight for a kind of bike travel case. The unfolded size stays the same too (140x80x30 cm). New folded size 64x79x9 cm.
In order to provide more folded features of our product, we design a new way of folding on L size box itself. We also make a new mold for production. It is more compact when folded compared to 2017 version L size. And even smaller than M size that needs to dismantle two wheel sets.